How It All Began....
Welsh Wear was founded on the simple idea that those in the equestrian industry, as well as, those who wear preppy clothing, are attracted to the same style (who would have thought?) ! With this basic idea in-mind (as well as a ton of researching, planning & a "few" glasses of wine), Welsh Wear was born! As for the Corgi logo.... who couldn't love a face like this?













Team Welsh Wear
Sponsored Riders
Brett has been riding for 14 years and started riding in Roanoke with Sara Baker from Steadfast Stables. He rode with her for 10 years and bought his first two horses from Sara that he started his business with. Hollins retired two horses to Brett, one of which just wasn't working in their program, but turned into a really nice show horse and the other was added to his program at home. Brett started Breezy Rock Stables 5 years ago, teaching and training out of his home. He moved to Northern Virginia a year and a half ago, where he rode with and groomed for a top eventing professional. Brett then rode with a hunter jumper trainer for a year before moving back home to re-start his business selling horses, teaching, and training.
LIKE Breezy Rock Stables on Facebook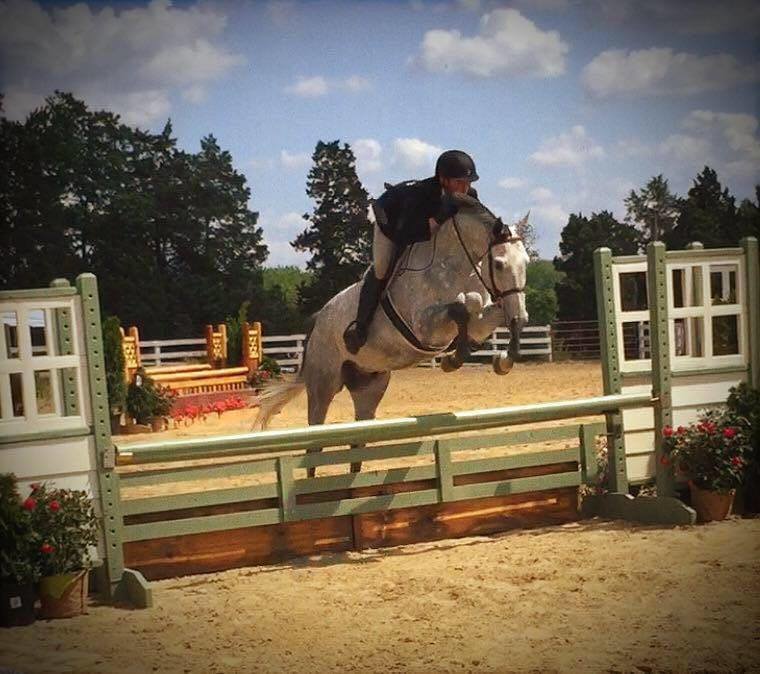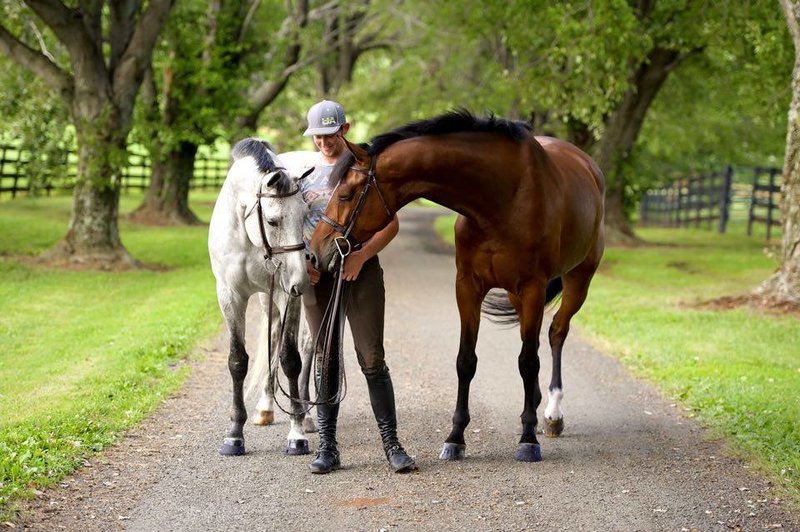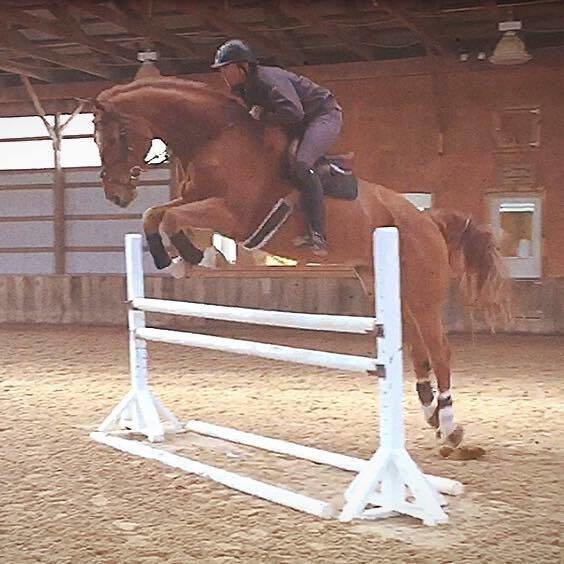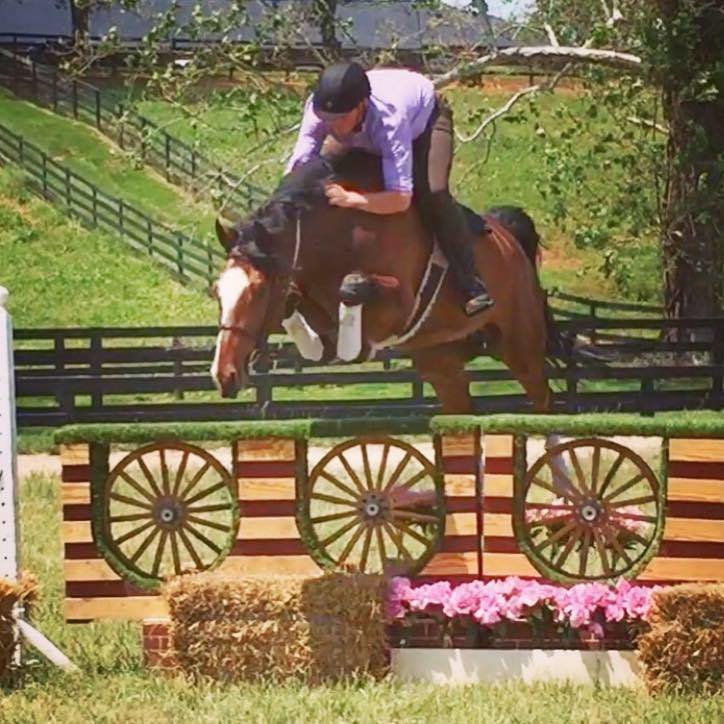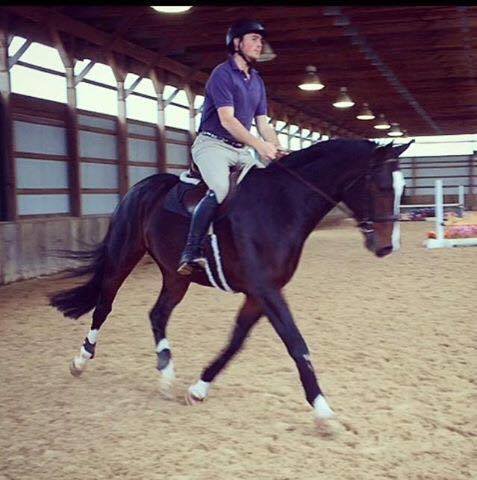 ---
Kristin Posner grew up in Lexington, Kentucky into a dressage lifestyle. Her mother, Susan, is a dressage trainer & USEF judge, so Kristin was riding before she as born as they like to say. She has had many opportunities growing up to ride all kinds of different horses that have come through the barn, which has really helped her grow in her riding. Kristin has had the opportunity to train with many highly regarded instructors over the years, some including: Christoph Hess, George Williams, Jeremy Steinberg, Hilda Gurney, Sue Blinks, Steffen Peters & Caroline Roffman.

Kristin earned her USDF bronze medal at the age of 16 and her USDF silver medal at the age of 18. She is currently half way to her USDF gold medal and just needing her two Grand Prix scores to finish it. She has received all of her scores for her USDF medals on her mother's home bred Trakehner mare Touchée, in which she showed the U25 Grand Prix in 2013 before aging out of the program. She has been catch riding client horses the past few years & is looking forward to the 2016 show year & finishing out her gold medal. She really enjoys working with the horses and teaching students as well. Being a part of the learning process and watching others learn and grow is the best part.
LIKE Kristin Posner Dressage on Facebook
Follow Kristin Posner Dressage on Instagram: @Kristin.Posner

---
Priscilla Godsoe grew up riding horses, and was in the show ring before she could even sit up riding a horse on her own. From lead line, short stirrup equitation, children's hunters; Priscilla was immersed into the show world almost every weekend with ponies and horses. Under the careful instruction of her grandmother Marilyn Mitchell, who's Greenfield's Equestrian Center, was a prominent show stable in Chester County, Priscilla went on to win many local and zone awards as a junior rider. 

At the age of 12 Priscilla started fox hunting with her mother; Laura Godsoe, as members with the Lewisville Hunt Club in Fair Hill, MD. The thrill of the great outdoors, galloping over hills and dales was an instant hook for Priscilla whose life up until that point had always been in the show ring. Priscilla was devoted still to the hunter and equitation ring until 2007. James Paxson who fox hunted with Lewisville when Priscilla was 12 years old started his own hunt, the River Hills Foxhound in 1999 where Priscilla and her mother soon became members. Priscilla worked her way to become the 'First Whip' with River Hills and was given the horn to hunt the pack on several occasions. In addition to fox hunting, Paxson Grand Prix rider/trainer who thought he had hung up his boots, was convinced (after many years) into helping Priscilla out as a jumper rider from 2007-2012. The team was very successful in starting Priscilla's first year in the jumper divisions between 2007-2010

.

In 2010 Priscilla was ready to move along and focus her sights on the Grand Prix ring. She sold all the horses except Ganowe 2, who piloted her around her first Grand Prix in 2010 - Columbia Benefit Grand Prix. Along with Ganowe 2 she started her beloved fox hunter, La Grange in the 5 Year Old Young Jumpers where the pair competed at Devon placing 6th and 7th and then went on to qualify for the Hampton's, and finished 5th USEF Zone II in his first year ever showing. La Grange and Ganowe 2 went into 2011 competing in many Mini Prix, Puissance, and several Grand Prix and Young Jumper Qualifiers.
 


Two unfortunate field accidents for both mounts left Priscilla's 2012 show year up in the air for the summer months. Both horses took about 3 months to recover and the summer season was a bit of a miss. Not surprising Priscilla made up for the lack of adventure by going to the Fair Hill Trainer Center as a working student for Tim Woolley learning from the ground up how thoroughbred race horses are started straight from the field to winning races.
Invaluable experience for what Priscilla calls her second passion - retraining ex-racehorse. After an understand of the track lifestyle of the horses exposed to racing Priscilla has developed a training program suited for these types of horses. Many of the horses she competes and sells today are ex-racehorse (Excess Baggage, Judge Beautiful, Russian Bay, La Grange, Cause Of Freedom, Sevenisthenumber, Got A Notion to name a few). Today Priscilla's goals are to prepare more thoroughbreds for the Grand Prix ring, fox hunting, and all around good sport horses. Although she still competes with several warmbloods her dreams are to see the American Thoroughbred competing again at the very top levels!
Like The Covert Farm LLC on Facebook!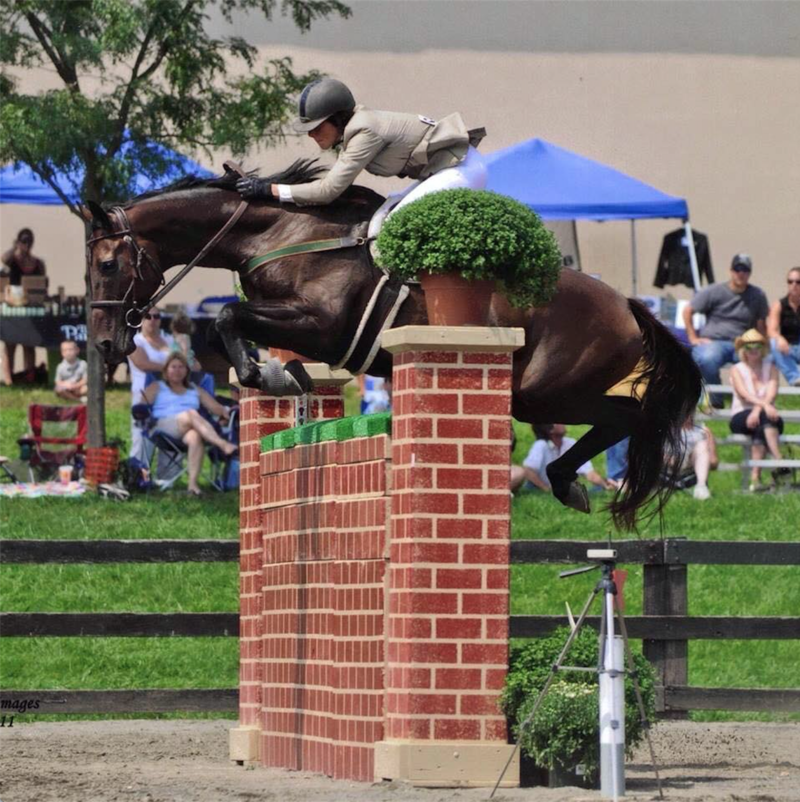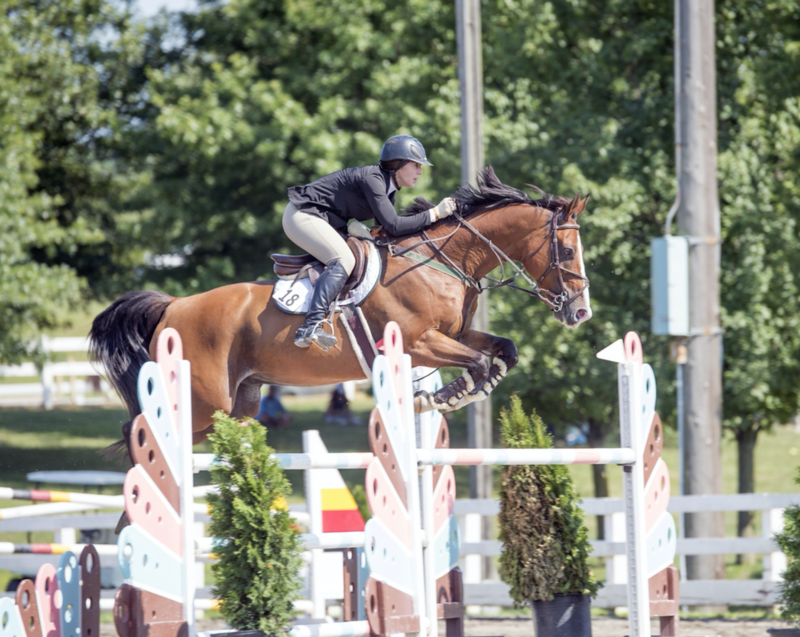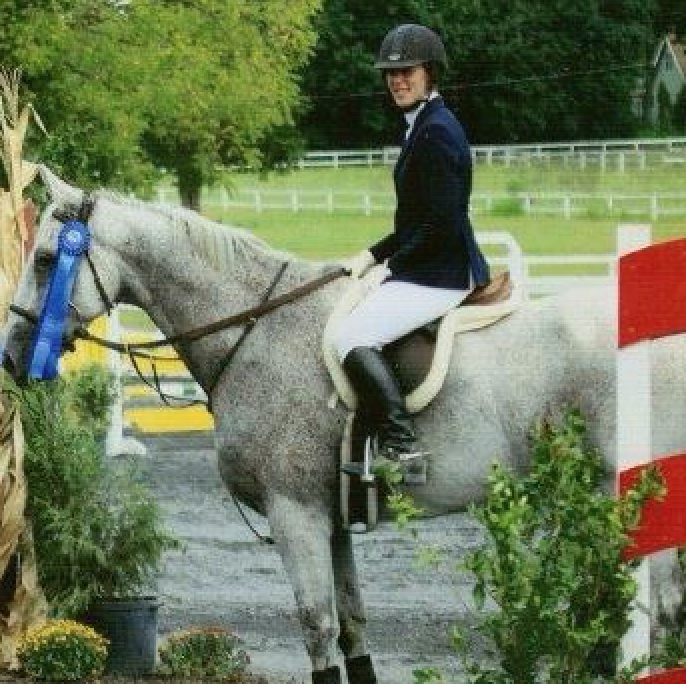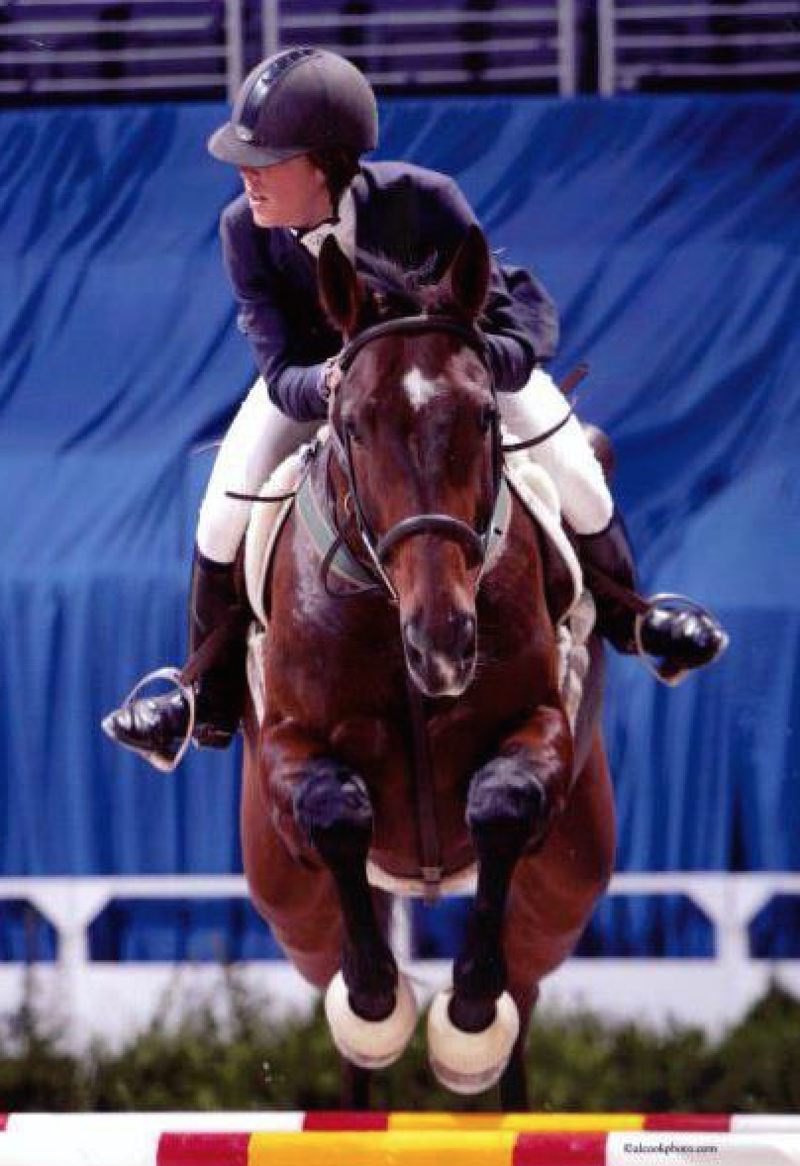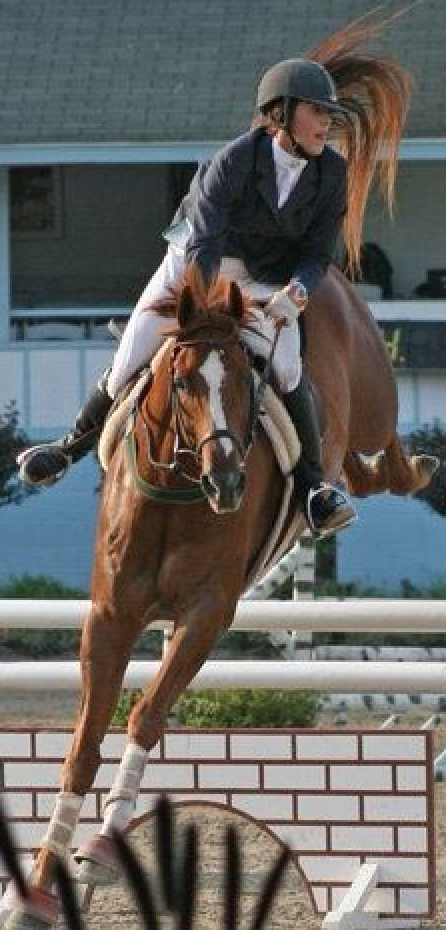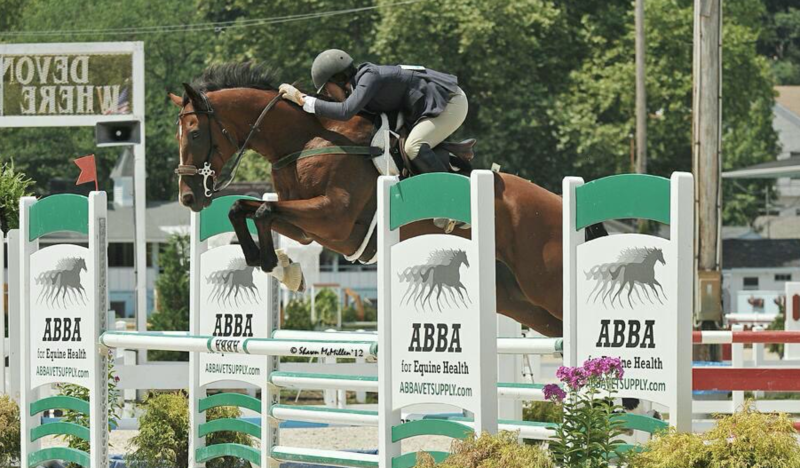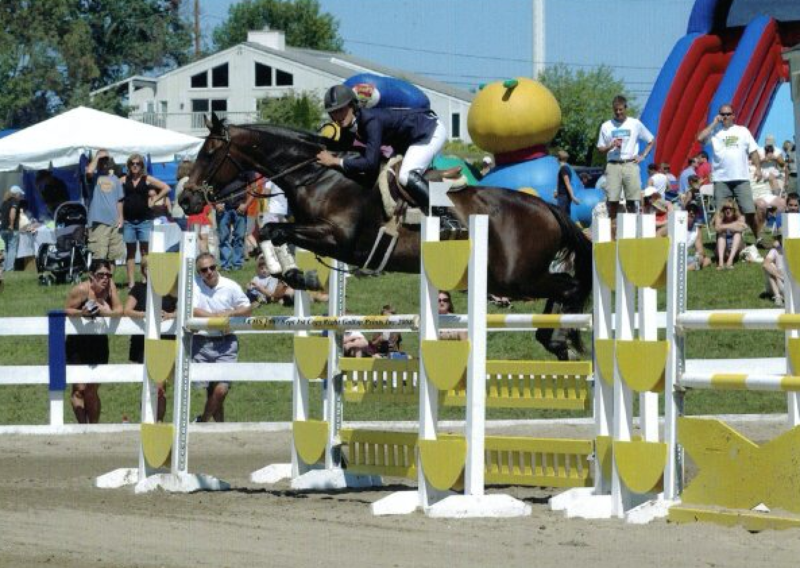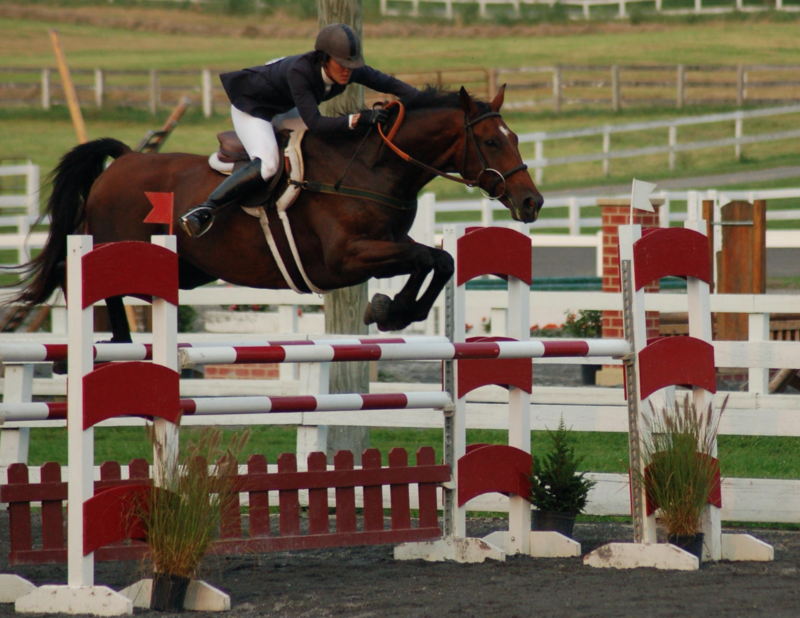 ---
Nina M. Shaffer: Grand Slam IEA Team
Nina M. Shaffer is a fourth generation equestrian with a very diverse background. She began riding at sixteen-months-old and began her riding career at Arabian breed horse shows. Showing Arabian horses opened the gates for her to cross over and compete in several various disciplines. For example, Nina is competitive with her pony (and lifetime friend), Rosstar Superboy, in disciplines such as: Hunter Pleasure, Western Pleasure, Sport Horse, Dressage, Eventing, Costume and Showmanship. 

Nina also grew up participating in the 4-H program in Chester County, PA and now serves as the leader of the Lead Changer's 4-H Club. She sits on the Romano 4-H Center Board as well as the Regional 4-H Horse Committee.

Nina was awarded a Bachelors degree in Education from West Chester University. While in college Nina rode on the West Chester University Equestrian Team. She enjoys the Hunters, Jumpers, and showing horses on the line. 

Nina recently turned professional and is excited to be running her own IEA team, Grand Slam Equestrian.
Follow Nina on Instagram: @NinaMShaffer_Equestrian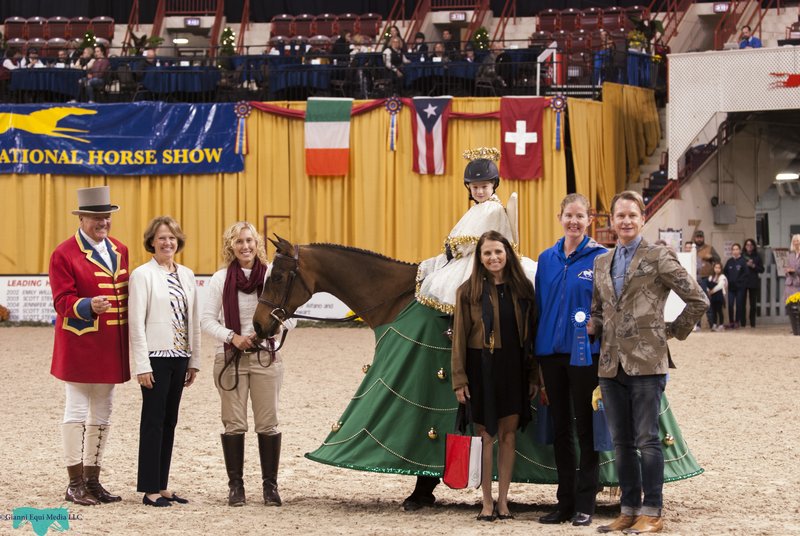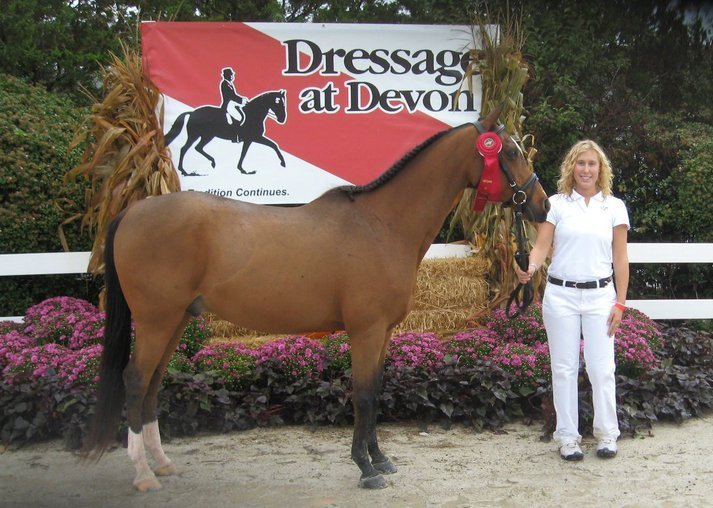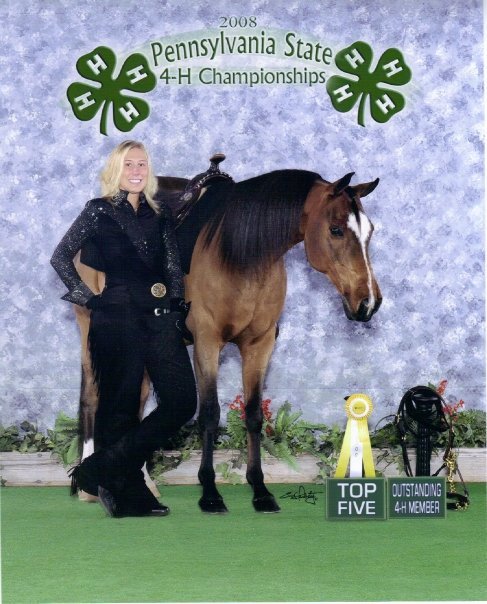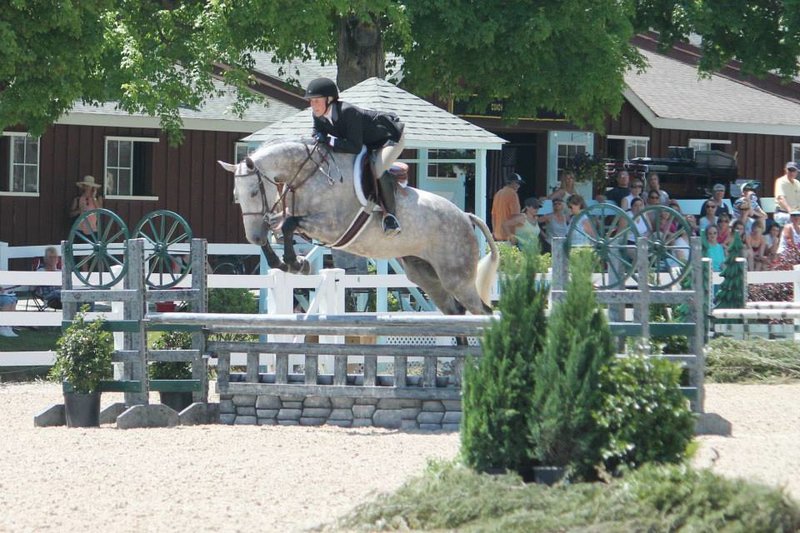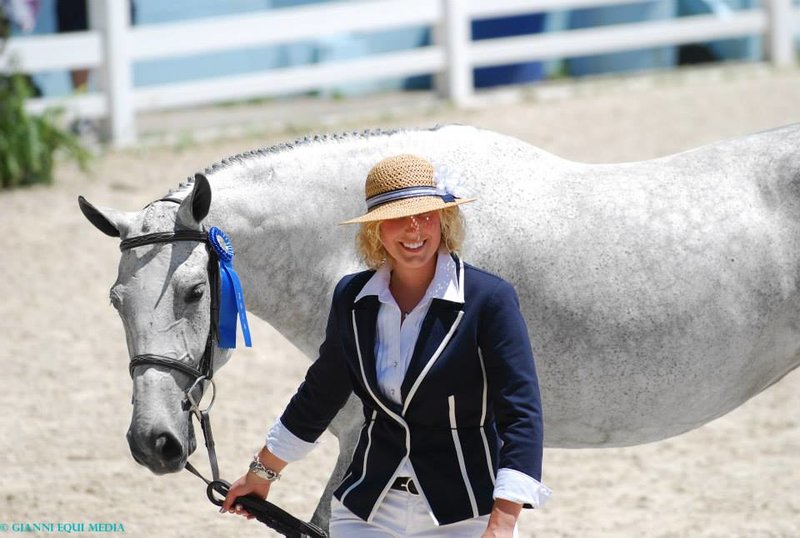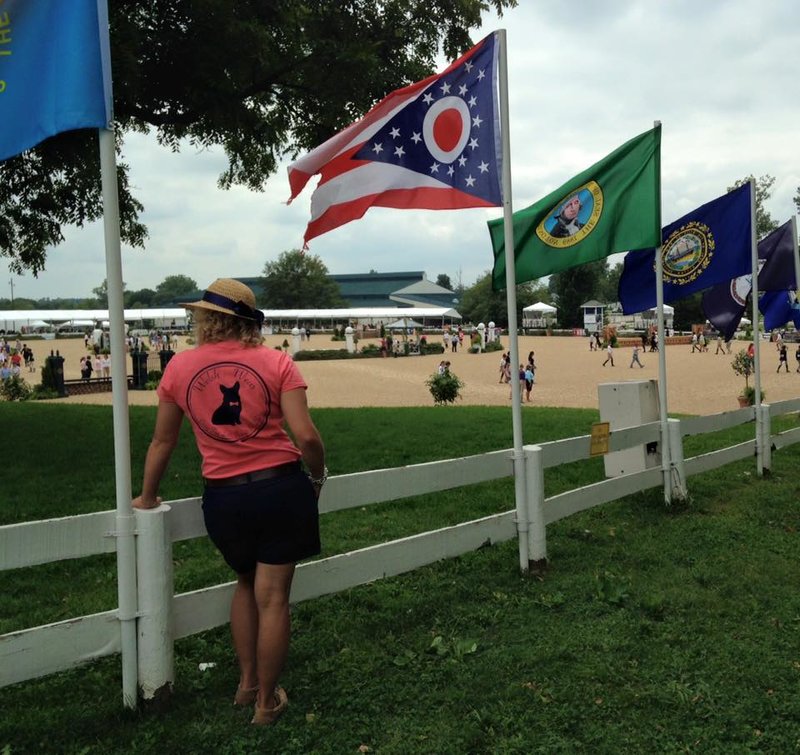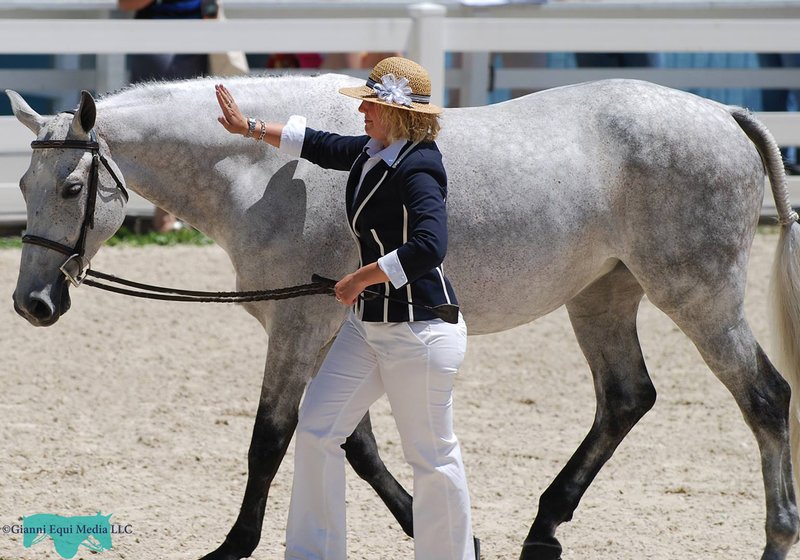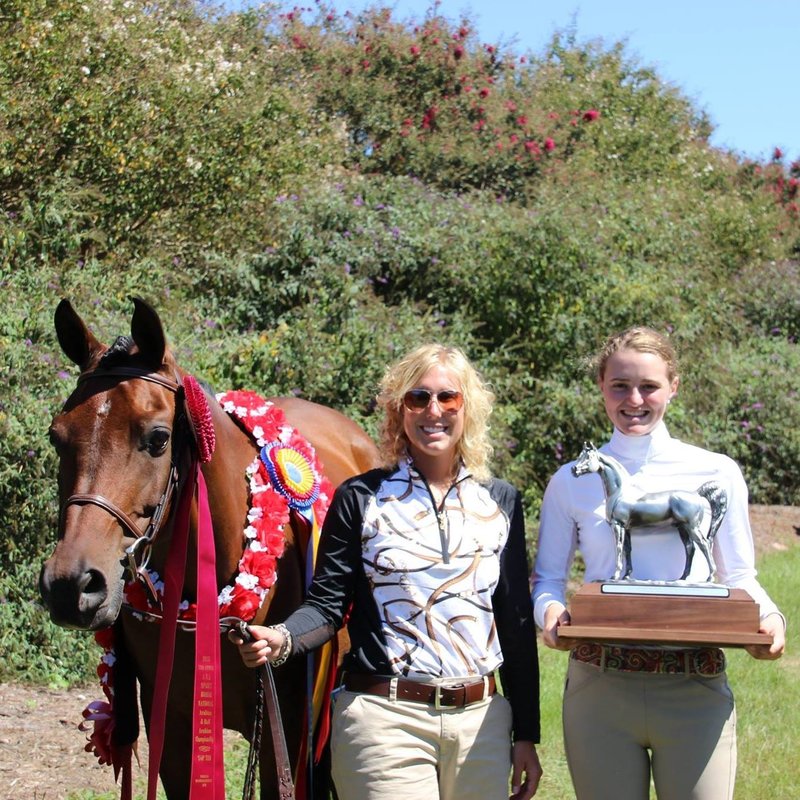 ---
Great Scott Farm is a premier Hunter/Jumper facility in Malvern, PA. We are focused on providing high-quality service and customer satisfaction - we will do everything we can to meet your expectations. We pride ourselves in our ability to effectively teach children and adults how to ride, while encouraging good sportsmanship, barn safety and a love of the sport. As one of the premier boarding and show facilities on the Main Line, we take great pride in the care and conditioning of all of our horses. We treat each horse as if it is our own, and offer a variety of custom feeds and hay choices for your equine partner. With a variety of disciplines to choose from, from equitation to hunters to jumpers, we're sure you'll be happy working with us.
In addition to our Malvern, PA facility, Great Scott Farm South is now open for business! Located in the heart of horse country in Ocala, Florida, our winter location offers incredible amenities on a private farm just minutes from the HITS show grounds.
Connor has been an integral part of Great Scott Farm since his family purchased the property in 1996. Riding and working with many top trainers in his youth, as well as assisting his family in managing the 30+ acre property, has given Connor a strong work ethic, business sense, and above all, a passion for developing the best boarding and training facility that he can provide for his clients. In addition to managing the property and addressing the day-to-day needs of such a large facility, Connor also spends his time training, teaching, and competing at shows, giving all of his horses and clients the one on one attention that they need to succeed. Connor and his wife Lindsay take great pride in their business and enjoy working with all of their horses and clients daily.

Lindsay grew up riding on the Hunter/Jumper circuit up and down the east coast, as well as spending many years managing, riding, and working with Thoroughbred race horses, both on the flat and in steeplechase barns. These experiences, combined with her experience foxhunting young racehorses, has made the training and retraining of OTTB's her specialty! She goes to great lengths to correctly and properly re-educate these former race horses using patient and kind techniques. In addition to teaching and training, Lindsay also competes as a professional on the rated circuit, and enjoys showing in FL at WEF and HITS Ocala in the winter and VA/NY/VT in the summer months. She is also certified to teach Western Equitation and is accepting students who would like to learn more about this discipline.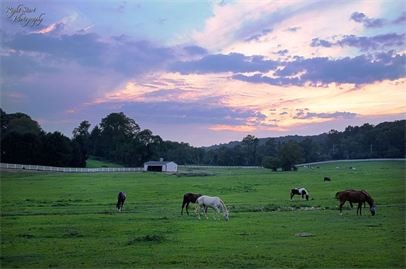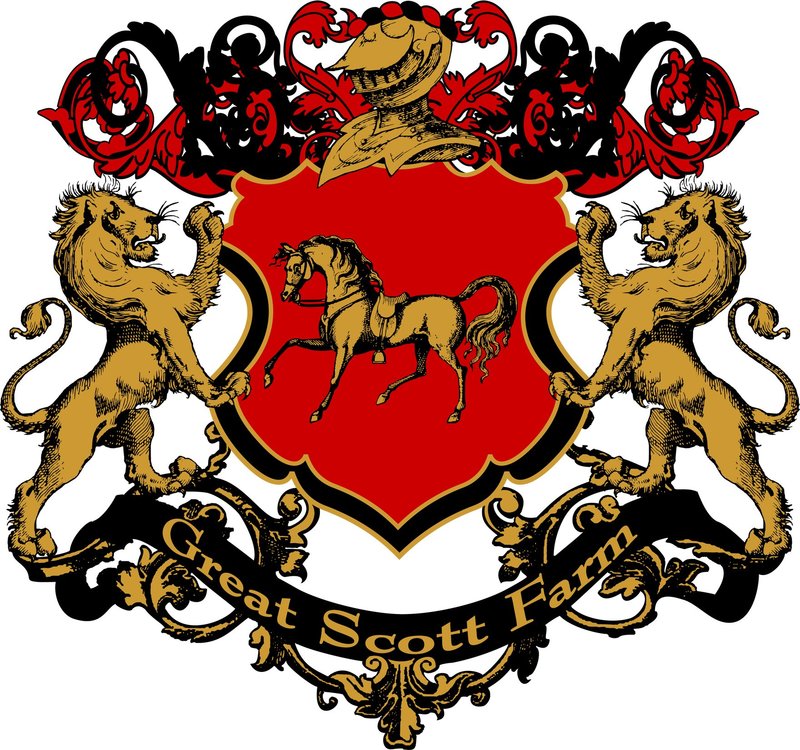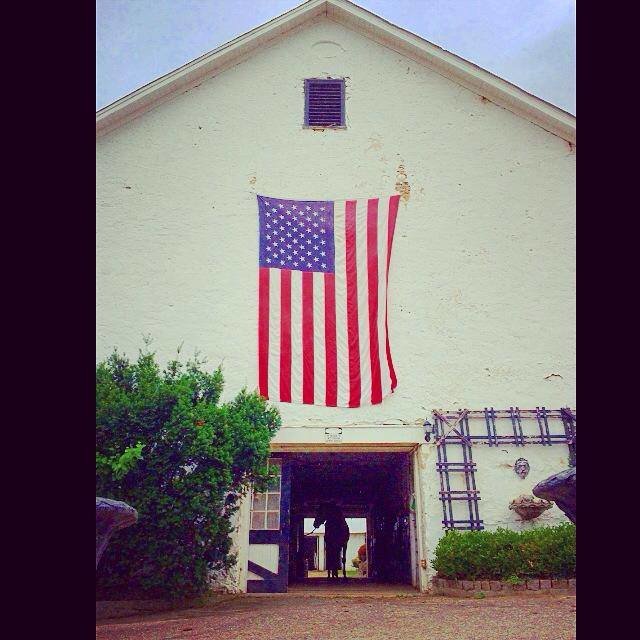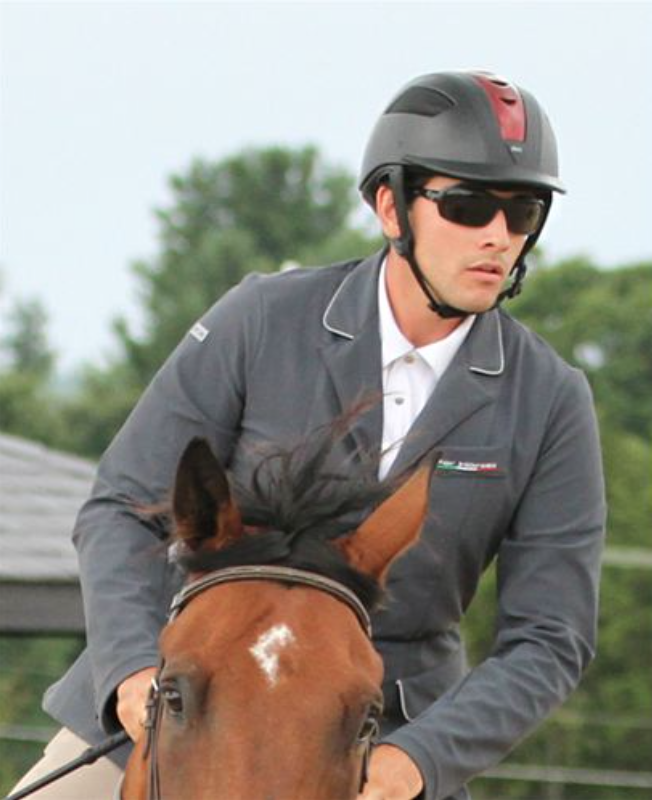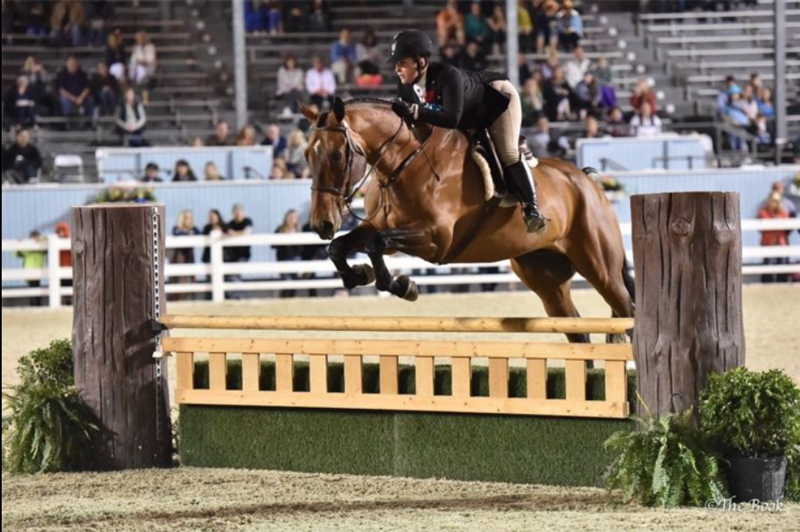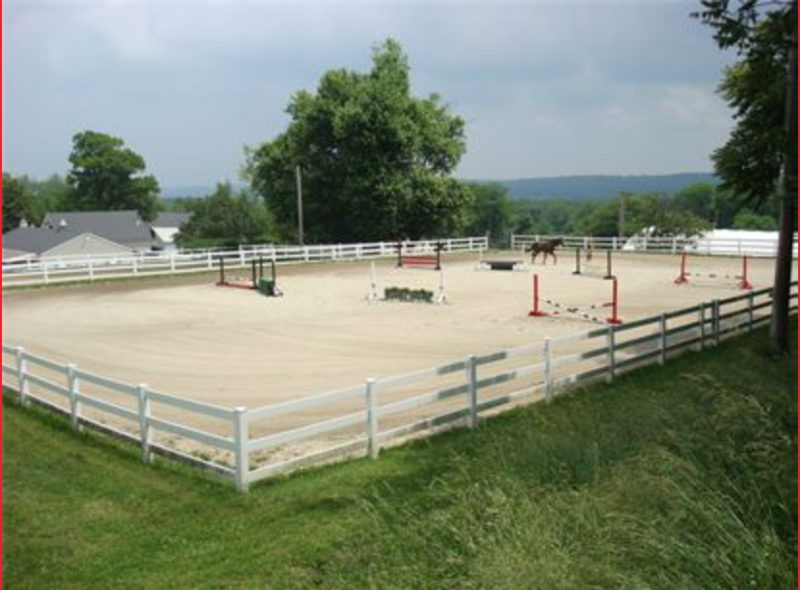 Checkout the Latest News from Welsh Wear HERE